Well I'm back from an extended hiatus, suitably replenished and motivated to get on with larnin' me some buildin' designin' skillz.
We've started our first individual project now. The brief: to design a family house for an 'Ideal Home Exhibition.' Salient conditions:
20 x 20 plot
Maximum interior space: 200m²
Masonry construction (bricks/stone/concrete blocks)
It's liberating being responsible for the entire design process and I'm a lot more inspired this time around.
Here's my concept model: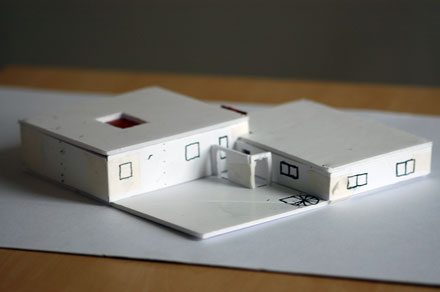 And here's an unsolicited paintover
Fred
worked up in a couple of hours and sent back to me: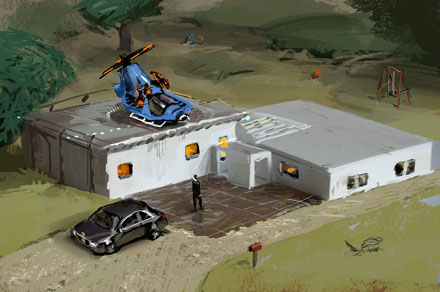 This really helped make my day. Such an awesome contribution and visualisation tool. Thanks Fred, you never cease to amaze.
---
Anyway, these status updates helped keep me on track last semester, so I'll try to keep things moving along here.
Oh and a warm welcome to all
iamcal.com
visitors!
Labels: architecture