Phew, that's two projects out the way... For the next three weeks we'll be crunching numbers on a roof system. The brief is to design a covered market area to fit in the library car park of Bradford-on-Avon. A truly dismal site but this project has more of an engineering slant anyway.
As for the writer's studio, the last few weeks were dedicated to frantically finishing our model, churning out last minute drawings and collating the juiciest material in an A3 brochure. I'm pretty happy with the result and generally had a lot of fun on this project.
Here's the completed brochure for you to feast your eyes upon.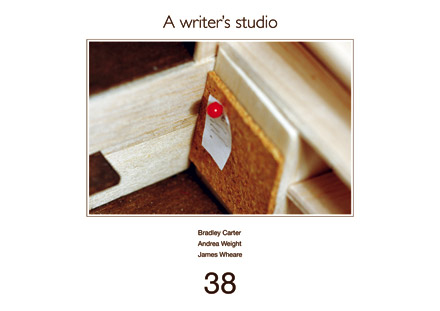 brochure.pdf (1.4MB)
Labels: architecture